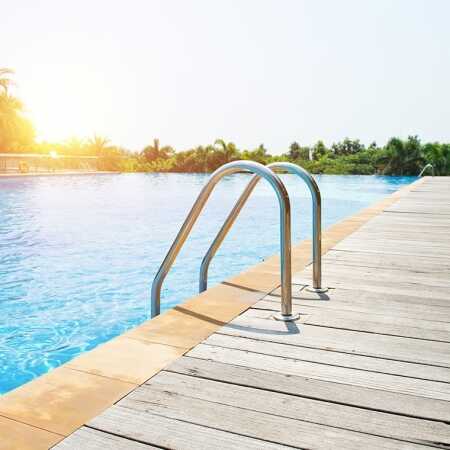 Koyuncu Pool Salt has high purity and quality standards. It is very safe and beneficial for swimming pools.
-For swimming pools.
To swim in a safe pool (without any harmful organisms and reduced hardness of the pool water) its necessary to use pool salt to maintain your pool on desired state. Salt for swimming pools for the production of chlorine by salt electrolysis. Koyuncu Salt offers high quality pool salt in different grain sizes and bag options with additives.