Major Investment For The Defense Industry By Koyuncu Group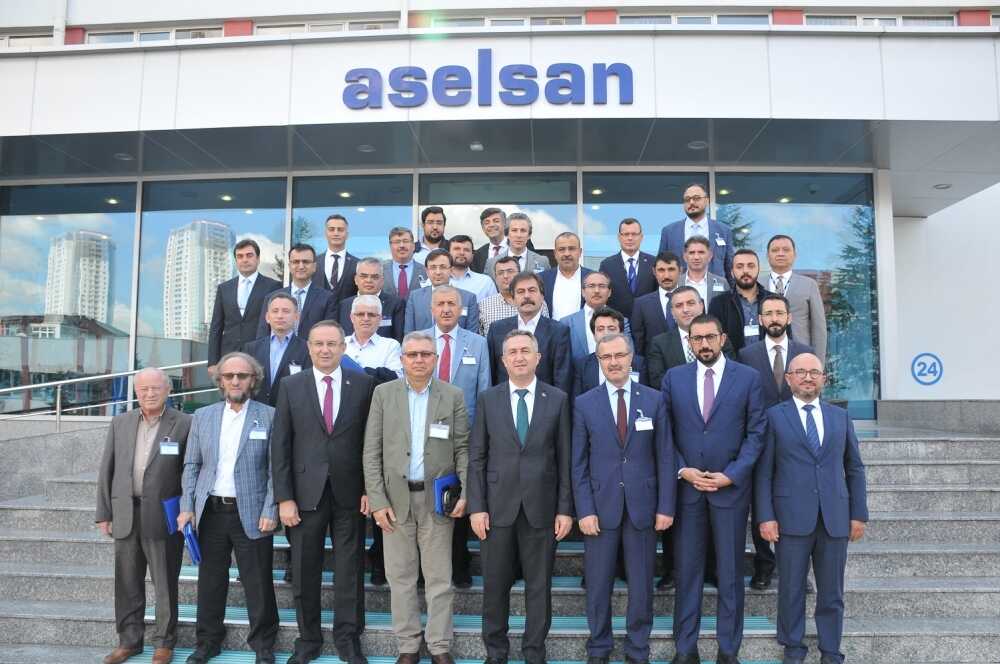 Koyuncu Group Specializes in 5 main sectors, but now has also newly moved into the defense industry as a new business line. The long meetings between Konya Savunma Sanayi A.Ş which is the biggest shareholder of Koyuncu Group and which was founded by 24 different companies and Aselsan, have been concluded and the agreement has been signed. Thus, the company registered with the title" Aselsan Konya Silah Sistemleri Anonim Şirketi", which has the registered capital of 350 million TL and capital stock of 87 million 200 thousand TL, shall start its R & D and production activities soon. 420 employees will be employed when the factory shall start its activities in 35.000 squaremeter indoor are and a total of 300.000 squaremeter.
"It shall have major contribution to our defense industry"
By stating that they have intensified their works for the construction, equipment and human resources of the facility to be established in Konya, İbrahim Koyuncu, Chairman of the Board of Directors stated that their main objectives are primarily the needs of our armed forces, and then that to make exports to the whole world and to contribute to the economy. İbrahim Koyuncu said they aim to add one of the biggest investment of Turkey to the country's economy after a few steps and added " Turkey has taken important steps in recent years in the defense industry. Our institutions like Aselsan are leading the R & D and production of high-tech vehicles. Konya is a very ideal city for investment in defense industry with its strong industrial infrastructure. We have very valuable companies producing light arms in Konya and region. We have these companies among the partners of the company which we have established. On the other hand, being located in the middle of Anatolia and being close to Ankara increases the attractiveness of Konya. Our company, which was founded by 24 valuable companies, joined forces with an institution like Aselsan. No doubt that we have a high motivation for producing what our country benefits require and what we need."
"It is a leading example in terms of cooperation culture"
İbrahim Koyuncu, who stated that they have made significant progress in this way in order to contribute to the economy, employment and defense of the country, added "In addition, our coalition has become an important achievement for Konya and become a leading example for encouraging the cooperation culture. We continue our feasibility studies for our defense industry products to be produced in Konya. While carrying out these works, we are in close relations with our industrial companies, official institutions, universities and non-governmental organizations.
Defense industry is one of the most difficult industries. R & D and production processes, which must be carried out with confidentiality, are an industry that is not tolerated even with the slightest error with highly precise measurement and analysis criteria. As Konya Savunma Sanayi A.Ş, we are aware of the fact that we are entering a difficult but exciting sector since the first day. In addition, the fact that we will make this investment in Konya is another source of pride for us."